2018 Sundowner

 

Race Trailer - S332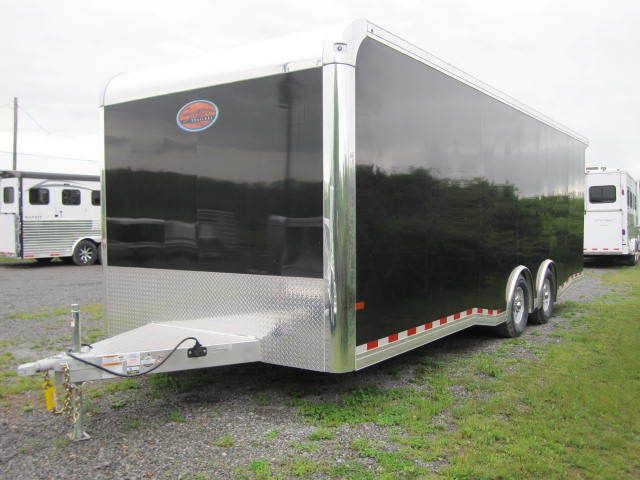 Sold!
All aluminum, 24' bumper pull

8'6" Wide 7' Tall    

 

Dual rubber torsion spread axles, 16"

 

tires &

 

spare

All wheel electric brakes

Side door w/pull out step

Rear roof spoiler w/LED lights

Aluminum wheels & nitrogen filled tires

Full rear ramp w/cable assist & butterfly latches

12" Ramp extension

Camper vent wired & framed for A/C

Four 5000lb tie downs in the floor

60 AMP convertor & 12V fuse panel w/30' power cord & battery

Four 110 outlets

Four 18" LED flush mounted lights
This trailer list new for $21,531.00
Our price is
 

$16,747.00
Plus applicable fees and taxes
We have great financing options available. Payments as low as $277.59 per month W.A.C.
Please call or text Jeff for more information 931-607-5321
View More Pictures
2018 Sundowner Race Car Series - S333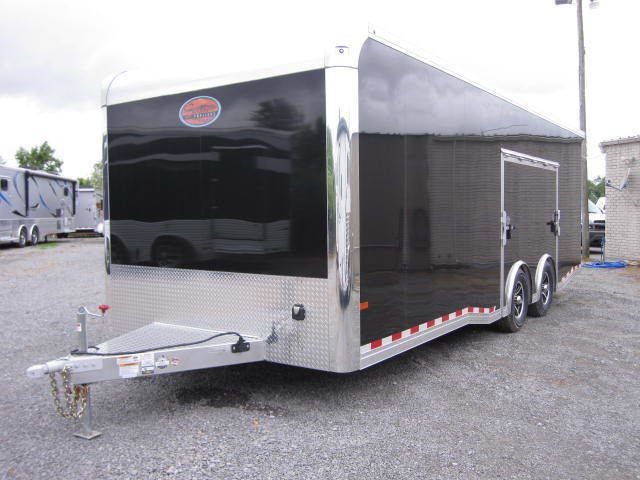 Sold!

Sundowner's all new Race Series enclosed trailer offers the classic eye appeal of a race trailer and the enclosed security you need for your valuable investment. It keeps your car ready and in pristine condition until race time. Enjoy all aluminum construction, cabinet options, smooth-bonded skin both inside and out, a rear spoiler with LED lights and a dovetail
. This model will give you miles and miles of uninterrupted hauling and is backed by Sundowner's

 
36-month hitch
-to-bumper and

 
8-year
 

structural warranty.

 
This is a 24' long bumper

 

pull

 

race car trailer. This trailer has black built

 

in cabinets in the nose and a premier side access door with a removable fender. It also has a 16" spare tire and Tandem 5,200 # axles. Includes a Westinghouse Generator.
Standard Features:
2 5/16" Bumper pull hitch, 8'6" wide, 7' tall,

 
all aluminum construction, bonded .050 skin interior, bonded .050 skin exterior, rubber torsion axles, spread axles, all wheel electric brakes nitrogen filled tires, aluminum wheels, 4' dove tail, rear roof spoiler with 2 lights, top wind jack, polished cast aluminum corners, polished front verticals and radius, side door with weld on hinges, low profile slide-out step under slide door, full rear ramp with cable assist, butterfly latch each side with locking hasp, 12" flip down ramp extension, camper vent, framed and wired for AC, full width aluminum base cabinet on nose, full width aluminum base cabinet on nose, full width aluminum overhead cabinet on nose, 4 5000 #Tie downs in floor, 60 AMP convertor and 12V fuse panel with 30' power cord and battery
, 4 110V outlets, 2' gravel guard, 4 18" LED flush-mounted dome lights

 
This trailer list new for $26,154.00
Our price is $23,500We have great financing options available.Please call or text Jeff with any questions 931-607-5321

View More Pictures